I.D. Number: 0368-05
Post: EnPro
Title: Weapon Analyst
Security Clearance: General Access
Status: Dead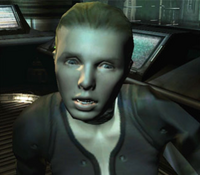 An employee of the UAC, Theresa M. Chasar worked as a weapon analyst on Mars. Before the demonic invasion, she was posted at the EnPro Plant, working with the plasma canisters used as ammunition by the Series 3 Plasma Gun.
Ad blocker interference detected!
Wikia is a free-to-use site that makes money from advertising. We have a modified experience for viewers using ad blockers

Wikia is not accessible if you've made further modifications. Remove the custom ad blocker rule(s) and the page will load as expected.